Daily Inspiration
The higher your frequency, the easier time you will have hearing your spiritual Guidance. Fear, hurt, anger, anxiety, judgment, depression, as well as sugar, drugs, alcohol, lots of food, heavy food, and controlling behavior lower your frequency. Love, laughter, joy, peace, pure foods and the intent to learn raise your frequency. Today, notice this.
By Dr. Margaret Paul
"Once Again, Margaret Paul brings her expertise and her loving concern to the question of how to heal our relationships in her newest book, Do I Have To Give Up Me To Be Loved By God? This time, she talks about our most important relationship, that with God and she provides clear and beautiful direction to guide us through our areas of wounding and resistance to a transformative connection with our Higher Power. Read this book! It could change your life."
MARY MANIN MORRESSEY


Through this process I went from being my last resort to being my own best friend! Meeting my inner-child was the most rewarding moment in my life. I finally experienced the total goodness and light that is the essence of my being -- my true self. What could be a more powerful gift. It feels good to be whole!
Catherine Oxenberg


Dr. Margaret Paul has dedicated her work to helping others lead happier, healthier, more emotionally free lives. She is a wonderful teacher!
Judith Orloff, M.D.
"This wonderful book [Diet for Divine Connection] will help you align your mind-body-spirit to create a healthy, vibrant, life-affirming diet.

"Food is medicine. Food is spirit. Dr. Margaret Paul is a skilled, empathic teacher and beautiful human being. In this book, she lovingly shows you how to access your divine guidance, and how listening to your divine guidance will support you to choose the right foods for your body and restore your wholeness and well-being." Judith Orloff MD, author of The Empath's Survival Guide
Judith Orloff MD author of The Empath's Survival Guide
FROM THE INTRODUCTION OF "DO I HAVE TO GIVE UP ME TO BE LOVED BY GOD? "Here, in the treasure that you now hold in your hands, is a method for recreating yourself as a powerful, spiritually connected, loving adult self, capable of taking personal responsibility for your own feelings and behaviors. This book offers you a process through which you may do that. It also contains a powerful method for healing relationship and family conflict, as well as for healing self-destructive and addictive behavior. I am very excited about this material. It takes the truths found in Conversations with God and other of the newest wisdom literature, and renders them functional in everyday life. Anything that takes a huge wisdom and turns it into a practical tool is a treasure indeed. It is one thing to behold the wisdom and quite another to be able to use it. Margaret Paul has for over a dozen years been working with, and teaching to others, a process which allow people to do just that. Now everything you could want to know about that process, and the eternal truths which underlie it, has been placed in a book. This book. This marvelous gift that that has come to be placed before your eyes."
NEALE DONALD WALSCH


The authors', Margaret Paul, Ph.D., and Erika Chopich, Ph.D., in the book "Healing Your Aloneness: Finding Love and Wholeness Through Your Inner Child", provides a new and fresh understanding of the inner world. They have created a valuable roadmap for healing the child within us, and in that way becoming more emotionally free, integrated, and whole.
Walter E. Bracklemanns, M.D.


Ask Dr. Margaret: Inner Bonding Interviews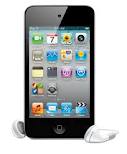 1-hour interveiw of Dr. Margaret Paul answering members' questions. Each interview will be available for download monthly FREE to PLATINUM members of the Inner Bonding Village the month it is published, and can be downloaded free from the member site.
Our interviews go beyond the Advice section in the Inner Bonding Village. Dr. Margaret chooses only the best questions from the month. Then she goes into considerable depth exploring the issues and how they relate to all of our lives. Dr. Margaret's in-depth answers will be very powerful for your healing process!
"Just wanted to let you know that I have tremendously benefited from the last two interviews that you have done: about mothers, and healing fears of rejection and engulfment. I've listened to them many times and got so much from them. They are awesome. Thanks a lot."
Image
Title
Price
Buy
#51 Loving Yourself, Loving Others - show details...
By Dr. Margaret Paul
June, 2013
Public $39.95
Platinum Members $31.95
Become a Platinum Member and save $8.00
#50 Power and Control Issues - show details...
By Dr. Margaret Paul
May, 2013
Public $39.95
Platinum Members $31.95
Become a Platinum Member and save $8.00
#49 The Challenge of Being All We Can Be - show details...
By Dr. Margaret Paul
April, 2013
Public $39.95
Platinum Members $31.95
Become a Platinum Member and save $8.00
#48 Love Addiction - show details...
By Dr. Margaret Paul
March, 2013
Public $39.95
Platinum Members $31.95
Become a Platinum Member and save $8.00
#47 Staying Connected With Yourself - show details...
By Dr. Margaret Paul
February, 2013
Public $39.95
Platinum Members $31.95
Become a Platinum Member and save $8.00
#46 Spiritual Questions, Spiritual Connection - show details...
By Dr. Margaret Paul
January, 2013
Public $39.95
Platinum Members $31.95
Become a Platinum Member and save $8.00
#45 Taking Responsibility For Yourself - show details...
By Dr. Margaret Paul
December, 2012
Public $39.95
Platinum Members $31.95
Become a Platinum Member and save $8.00
#44 Life and Relationship Questions - show details...
By Dr. Margaret Paul
November, 2012
Public $39.95
Platinum Members $31.95
Become a Platinum Member and save $8.00
#43 Underlying Issues and Concepts - show details...
By Dr. Margaret Paul
October, 2012
Public $39.95
Platinum Members $31.95
Become a Platinum Member and save $8.00
#42 Relationship Questions and Answers - show details...
By Dr. Margaret Paul
September, 2012
Public $39.95
Platinum Members $31.95
Become a Platinum Member and save $8.00
#41 Relationships and Self-Abandonment - show details...
By Dr. Margaret Paul
August, 2012
Public $39.95
Platinum Members $31.95
Become a Platinum Member and save $8.00
#40 Relationship Systems - show details...
By Dr. Margaret Paul
July, 2012
Public $39.95
Platinum Members $31.95
Become a Platinum Member and save $8.00
#39 The Challenge of Intimacy - show details...
By Dr. Margaret Paul
June, 2012
Public $39.95
Platinum Members $31.95
Become a Platinum Member and save $8.00
#38 Taking Loving Action - show details...
By Dr. Margaret Paul
May, 2012
Public $39.95
Platinum Members $31.95
Become a Platinum Member and save $8.00
#37 Are You Loving Yourself or Abandoning Yourself? - show details...
By Dr. Margaret Paul
April, 2012
Public $39.95
Platinum Members $31.95
Become a Platinum Member and save $8.00
#36 Becoming a Loving Parent - show details...
By Dr. Margaret Paul
March, 2012
Public $39.95
Platinum Members $31.95
Become a Platinum Member and save $8.00
#35 Taking Responsibility for Your Feelings - show details...
By Dr. Margaret Paul
February, 2012
Public $39.95
Platinum Members $31.95
Become a Platinum Member and save $8.00
#34 Compassion for Self - show details...
By Dr. Margaret Paul
January, 2012
Public $39.95
Platinum Members $31.95
Become a Platinum Member and save $8.00
#33 Relationships: Speaking up or Disengaging - show details...
By Dr. Margaret Paul
December, 2011
Public $39.95
Platinum Members $31.95
Become a Platinum Member and save $8.00
#32 Becoming Aware of Projection - show details...
By Dr. Margaret Paul
November, 2011
Public $39.95
Platinum Members $31.95
Become a Platinum Member and save $8.00
#31 Taking Responsibility for Your Self-Worth - show details...
By Dr. Margaret Paul
October, 2011
Public $39.95
Platinum Members $31.95
Become a Platinum Member and save $8.00
#30 The Challenge of Loving Yourself - show details...
By Dr. Margaret Paul
September, 2011
Public $39.95
Platinum Members $31.95
Become a Platinum Member and save $8.00
#29 The Subtlety of Intent - show details...
By Dr. Margaret Paul
August, 2011
Public $39.95
Platinum Members $31.95
Become a Platinum Member and save $8.00
#28 Healing Self-Judgment - show details...
By Dr. Margaret Paul
July, 2011
Public $39.95
Platinum Members $31.95
Become a Platinum Member and save $8.00
#27 The Issue of Control - show details...
By Dr. Margaret Paul
June, 2011
Public $39.95
Platinum Members $31.95
Become a Platinum Member and save $8.00
#26 Is this Need or is this Love? - show details...
By Dr. Margaret Paul
May, 2011
Public $39.95
Platinum Members $31.95
Become a Platinum Member and save $8.00
#25 The Challenge of Resistance - show details...
By Dr. Margaret Paul
April, 2011
Public $39.95
Platinum Members $31.95
Become a Platinum Member and save $8.00
#24 Relationships: Loving Adult vs. Wounded Self - show details...
By Dr. Margaret Paul
March 2011
Public $39.95
Platinum Members $31.95
Become a Platinum Member and save $8.00
#23 Healing Your Wounded Self - show details...
By Dr. Margaret Paul
February, 2011
Public $39.95
Platinum Members $31.95
Become a Platinum Member and save $8.00
#22 Healing Food Addiction with Inner Bonding - show details...
By Dr. Margaret Paul
January, 2011
Public $39.95
Platinum Members $0.00
Become a Platinum Member and save $39.95
#21 Heal Your Relationships With Your Partner, Friends, and Family - show details...
By Dr. Margaret Paul
December, 2010
Public $39.95
Platinum Members $31.95
Become a Platinum Member and save $8.00
#20 Learning From All Our Relationships - show details...
By Dr. Margaret Paul
November, 2010
Public $39.95
Platinum Members $31.95
Become a Platinum Member and save $8.00
#19 Beyond Addiction - show details...
By Dr. Margaret Paul
October, 2010
Public $39.95
Platinum Members $31.95
Become a Platinum Member and save $8.00
#18 The Message of Emotions - show details...
By Dr. Margaret Paul
September 2010
Public $39.95
Platinum Members $31.95
Become a Platinum Member and save $8.00
#17 Going Deeper with Inner Bonding® - show details...
By Dr. Margaret Paul
August, 2010
Public $39.95
Platinum Members $31.95
Become a Platinum Member and save $8.00
#16 Loving Yourself Around Others - show details...
By Dr. Margaret Paul
July 2010
Public $39.95
Platinum Members $31.95
Become a Platinum Member and save $8.00
#15 Healing the Fear of Rejection - show details...
By Dr. Margaret Paul
June 2010
Public $39.95
Platinum Members $31.95
Become a Platinum Member and save $8.00
#14 Healing Heartbreak Without Addictions - show details...
By Dr. Margaret Paul
May 2010
Public $39.95
Platinum Members $31.95
Become a Platinum Member and save $8.00
#13 Mothers Can Be Challenging - show details...
By Dr. Margaret Paul
April 2010
Public $39.95
Platinum Members $31.95
Become a Platinum Member and save $8.00
#12 Showing Up In Conflict - show details...
By Dr. Margaret Paul
March, 2010
Public $39.95
Platinum Members $31.95
Become a Platinum Member and save $8.00
#11 Abandoning Yourself vs. Loving Yourself - show details...
By Dr. Margaret Paul
February, 2010
Public $39.95
Platinum Members $31.95
Become a Platinum Member and save $8.00
#10 Sexuality - show details...
By Dr. Margaret Paul
January, 2010
Public $39.95
Platinum Members $31.95
Become a Platinum Member and save $8.00
#9 Loving Relationships - show details...
By Dr. Margaret Paul
December, 2009
Public $39.95
Platinum Members $31.95
Become a Platinum Member and save $8.00
#8 Parenting: Loving or Controlling - show details...
By Dr. Margaret Paul
November, 2009
Public $39.95
Platinum Members $31.95
Become a Platinum Member and save $8.00
#7 Creating Great Relationships - show details...
By Dr. Margaret Paul
October, 2009
Public $39.95
Platinum Members $31.95
Become a Platinum Member and save $8.00
#6 Relating Within and Without - show details...
By Dr. Margaret Paul
September, 2009
Public $39.95
Platinum Members $31.95
Become a Platinum Member and save $8.00
#5 Inner Battles - show details...
By Dr. Margaret Paul
August, 2009
Public $39.95
Platinum Members $31.95
Become a Platinum Member and save $8.00
#4 The Spiritual Experience - show details...
By Dr. Margaret Paul
July, 2009
Public $39.95
Platinum Members $31.95
Become a Platinum Member and save $8.00
#3 Relationship Challenges - show details...
By Dr. Margaret Paul
June, 2009
Public $39.95
Platinum Members $31.95
Become a Platinum Member and save $8.00
#2 Getting Un-Stuck - show details...
By Dr. Margaret Paul
May, 2009
Public $39.95
Platinum Members $31.95
Become a Platinum Member and save $8.00
#1 Friends and Family - show details...
By Dr. Margaret Paul
May
Public $39.95
Platinum Members $31.95
Become a Platinum Member and save $8.00
#73 It's All About Relationships - show details...
By Dr. Margaret Paul
April, 2015
Public $39.95
Platinum Members $31.95
Become a Platinum Member and save $8.00
#72 Relationships and the Healing Journey - show details...
By Dr. Margaret Paul
March, 2015
Public $39.95
Platinum Members $31.95
Become a Platinum Member and save $8.00
#71 Loving Self-Care - show details...
By Dr. Margaret Paul
February 2015
Public $39.95
Platinum Members $31.95
Become a Platinum Member and save $8.00
#70 Connection, Clarity, Control - show details...
By Dr. Margaret Paul
January, 2015
Public $39.95
Platinum Members $31.95
Become a Platinum Member and save $8.00
#69 Acceptance, Trust and Healing - show details...
By Dr. Margaret Paul
December, 2014
Public $39.95
Platinum Members $31.95
Become a Platinum Member and save $8.00
#68 Life Challenges - show details...
By Dr. Margaret Paul
November, 2014
Public $39.95
Platinum Members $31.95
Become a Platinum Member and save $8.00
#67 Getting Clear - show details...
By Dr. Margaret Paul
October, 2014
Public $39.95
Platinum Members $31.95
Become a Platinum Member and save $8.00
#66 Loving and Learning - show details...
By Dr. Margaret Paul
September, 2014
Public $39.95
Platinum Members $31.95
Become a Platinum Member and save $8.00
#65 Loving Yourself Around Others - show details...
By Dr. Margaret Paul
August, 2014
Public $39.95
Platinum Members $31.95
Become a Platinum Member and save $8.00
#64 Life and Love - show details...
By Dr. Margaret Paul
July, 2014
Public $39.95
Platinum Members $31.95
Become a Platinum Member and save $8.00
#63 Loving Yourself - show details...
By Dr. Margaret Paul
June, 2014
Public $39.95
Platinum Members $31.95
Become a Platinum Member and save $8.00
#62 Tweaking Interpersonal Skills - show details...
By Dr. Margaret Paul
May, 2014
Public $39.95
Platinum Members $31.95
Become a Platinum Member and save $8.00
#61 Learning Through Our Challenges - show details...
By Dr. Margaret Paul
April, 2014
Public $39.95
Platinum Members $31.95
Become a Platinum Member and save $8.00
#60 Ah! Relationships! - show details...
By Dr. Margaret Paul
March, 2014
Public $39.95
Platinum Members $31.95
Become a Platinum Member and save $8.00
#59 Actions and Reactions - show details...
By Dr. Margaret Paul
February, 2014
Public $39.95
Platinum Members $31.95
Become a Platinum Member and save $8.00
#58 Life and Relationship Questions - show details...
By Dr. Margaret Paul
January, 2014
Public $39.95
Platinum Members $31.95
Become a Platinum Member and save $8.00
#57 Learning Through Relationships - show details...
By Dr. Margaret Paul
December, 2013
Public $39.95
Platinum Members $31.95
Become a Platinum Member and save $8.00
#56 Connection With Self and Others - show details...
By Dr. Margaret Paul
November, 2013
Public $39.95
Platinum Members $31.95
Become a Platinum Member and save $8.00
#55 Managing Conflict - show details...
By Dr. Margaret Paul
October, 2013
Public $39.95
Platinum Members $31.95
Become a Platinum Member and save $8.00
#54 Creating Loving Relationships with Self and Others - show details...
By Dr. Margaret Paul
September, 2013
Public $39.95
Platinum Members $31.95
Become a Platinum Member and save $8.00
#53 Managing Fear, Rejection and Overwhelm - show details...
By Dr. Margaret Paul
August, 2013
Public $39.95
Platinum Members $31.95
Become a Platinum Member and save $8.00
#52 You and Your Relationships - show details...
By Dr. Margaret Paul
July, 2013
Public $39.95
Platinum Members $31.95
Become a Platinum Member and save $8.00