Daily Inspiration
When I pass from this earth, all that will truly be remembered are the intentions of my soul. And the intentions of my soul will leave a first impression on the other side.
By Dr. Erika Chopich
Endorsement for Diet for Divine Connection: "In this breakthrough work, Dr. Margaret Paul brings us the science that connects diet and the Divine. Dr. Paul also teaches us how to overcome any blocks to loving ourselves so that we can let go of junk foods and junk thoughts and open to at-will Divine connection. Read it—it will forever change your understanding of food and spirituality, and how to embrace the thought and action choices necessary to achieve Divine connection."
Hyla Cass MD
From the Foreword of Diet for Divine Connection: "While I've found Dr. Paul's work to be immensely valuable, both in my own life and in the lives of my clients over the years, the aspect of transformation she brings into focus in Diet for Divine Connection fills a gap in our culture's understanding that's truly groundbreaking....The message in this book is essential and timely. Sadly, one out of four women in North America is on antidepressants. This staggering epidemic of unhappiness is due in great part to these two things—our diet, and our disconnection from our divine source. The way in which Margaret connects these two fields offers a quantum breakthrough in our understanding....
"If ever I start to feel disconnected from my own self-love, my divine connection, I turn to either Margaret's work or Margaret herself. She has proven herself to be a trusted guide over the decades. In this book, she will clearly show you how to use food to strengthen your own divine connection in a profound way. It is with great joy that I invite you to turn these pages and take in her wisdom and guidance for yourself."
Marci Shimoff
ABOUT "DO I HAVE TO GIVE UP ME TO BE LOVED BY GOD" - "Margaret Paul has written a powerful book that explores one of the most significant relationships of all - our relationship with God. She creatively teaches us the value of stepping into a new spiritual paradigm-into love and trust of self, others and God."
JACK CANFIELD


"If you're ready to discover the root causes of disconnection from self, others and Divine guidance, then Diet For Divine Connection is a must read groundbreaking book. For anyone desiring mind, body, spirit healing, Dr. Paul clearly describes the connection between the foods you eat and the thoughts you think, with your ability to connect with your Divine guidance – your inner GPS - and she offers a pathway to healing through her six-step Inner Bonding process."
Charlotte Reznick PhD
"Dr. Margaret Paul's "Do I Have To Give Up Me To Be Loved By God?" beautifully shows how God's love nurtures and directs our psychological growth, restoring peace, passion and sanity. You will find much to agree with, argue against and ponder; this book will leave you changed.
HAROLD H. BLOOM FIELD, M.D.


Margaret Paul [in "Inner Bonding"] offers us a simple and very effective tool for healing our inner upsets and quieting the confusion in our minds. I recommend that you use this valuable tool daily on your path to wholeness.
Susan Jeffers, Ph.D.


Ask Dr. Margaret: Inner Bonding Interviews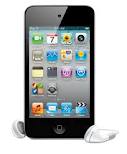 1-hour interveiw of Dr. Margaret Paul answering members' questions. Each interview will be available for download monthly FREE to PLATINUM members of the Inner Bonding Village the month it is published, and can be downloaded free from the member site.
Our interviews go beyond the Advice section in the Inner Bonding Village. Dr. Margaret chooses only the best questions from the month. Then she goes into considerable depth exploring the issues and how they relate to all of our lives. Dr. Margaret's in-depth answers will be very powerful for your healing process!
"Just wanted to let you know that I have tremendously benefited from the last two interviews that you have done: about mothers, and healing fears of rejection and engulfment. I've listened to them many times and got so much from them. They are awesome. Thanks a lot."
Image
Title
Price
Buy
#67 Getting Clear - show details...
By Dr. Margaret Paul
October, 2014
Public $39.95
Platinum Members $31.95
Become a Platinum Member and save $8.00
#66 Loving and Learning - show details...
By Dr. Margaret Paul
September, 2014
Public $39.95
Platinum Members $31.95
Become a Platinum Member and save $8.00
#65 Loving Yourself Around Others - show details...
By Dr. Margaret Paul
August, 2014
Public $39.95
Platinum Members $31.95
Become a Platinum Member and save $8.00
#64 Life and Love - show details...
By Dr. Margaret Paul
July, 2014
Public $39.95
Platinum Members $31.95
Become a Platinum Member and save $8.00
#63 Loving Yourself - show details...
By Dr. Margaret Paul
June, 2014
Public $39.95
Platinum Members $31.95
Become a Platinum Member and save $8.00
#62 Tweaking Interpersonal Skills - show details...
By Dr. Margaret Paul
May, 2014
Public $39.95
Platinum Members $31.95
Become a Platinum Member and save $8.00
#61 Learning Through Our Challenges - show details...
By Dr. Margaret Paul
April, 2014
Public $39.95
Platinum Members $31.95
Become a Platinum Member and save $8.00
#60 Ah! Relationships! - show details...
By Dr. Margaret Paul
March, 2014
Public $39.95
Platinum Members $31.95
Become a Platinum Member and save $8.00
#59 Actions and Reactions - show details...
By Dr. Margaret Paul
February, 2014
Public $39.95
Platinum Members $31.95
Become a Platinum Member and save $8.00
#58 Life and Relationship Questions - show details...
By Dr. Margaret Paul
January, 2014
Public $39.95
Platinum Members $31.95
Become a Platinum Member and save $8.00
#57 Learning Through Relationships - show details...
By Dr. Margaret Paul
December, 2013
Public $39.95
Platinum Members $31.95
Become a Platinum Member and save $8.00
#56 Connection With Self and Others - show details...
By Dr. Margaret Paul
November, 2013
Public $39.95
Platinum Members $31.95
Become a Platinum Member and save $8.00
#55 Managing Conflict - show details...
By Dr. Margaret Paul
October, 2013
Public $39.95
Platinum Members $31.95
Become a Platinum Member and save $8.00
#54 Creating Loving Relationships with Self and Others - show details...
By Dr. Margaret Paul
September, 2013
Public $39.95
Platinum Members $31.95
Become a Platinum Member and save $8.00
#53 Managing Fear, Rejection and Overwhelm - show details...
By Dr. Margaret Paul
August, 2013
Public $39.95
Platinum Members $31.95
Become a Platinum Member and save $8.00
#52 You and Your Relationships - show details...
By Dr. Margaret Paul
July, 2013
Public $39.95
Platinum Members $31.95
Become a Platinum Member and save $8.00
#51 Loving Yourself, Loving Others - show details...
By Dr. Margaret Paul
June, 2013
Public $39.95
Platinum Members $31.95
Become a Platinum Member and save $8.00
#50 Power and Control Issues - show details...
By Dr. Margaret Paul
May, 2013
Public $39.95
Platinum Members $31.95
Become a Platinum Member and save $8.00
#49 The Challenge of Being All We Can Be - show details...
By Dr. Margaret Paul
April, 2013
Public $39.95
Platinum Members $31.95
Become a Platinum Member and save $8.00
#48 Love Addiction - show details...
By Dr. Margaret Paul
March, 2013
Public $39.95
Platinum Members $31.95
Become a Platinum Member and save $8.00
#47 Staying Connected With Yourself - show details...
By Dr. Margaret Paul
February, 2013
Public $39.95
Platinum Members $31.95
Become a Platinum Member and save $8.00
#46 Spiritual Questions, Spiritual Connection - show details...
By Dr. Margaret Paul
January, 2013
Public $39.95
Platinum Members $31.95
Become a Platinum Member and save $8.00
#45 Taking Responsibility For Yourself - show details...
By Dr. Margaret Paul
December, 2012
Public $39.95
Platinum Members $31.95
Become a Platinum Member and save $8.00
#44 Life and Relationship Questions - show details...
By Dr. Margaret Paul
November, 2012
Public $39.95
Platinum Members $31.95
Become a Platinum Member and save $8.00
#43 Underlying Issues and Concepts - show details...
By Dr. Margaret Paul
October, 2012
Public $39.95
Platinum Members $31.95
Become a Platinum Member and save $8.00
#42 Relationship Questions and Answers - show details...
By Dr. Margaret Paul
September, 2012
Public $39.95
Platinum Members $31.95
Become a Platinum Member and save $8.00
#41 Relationships and Self-Abandonment - show details...
By Dr. Margaret Paul
August, 2012
Public $39.95
Platinum Members $31.95
Become a Platinum Member and save $8.00
#40 Relationship Systems - show details...
By Dr. Margaret Paul
July, 2012
Public $39.95
Platinum Members $31.95
Become a Platinum Member and save $8.00
#39 The Challenge of Intimacy - show details...
By Dr. Margaret Paul
June, 2012
Public $39.95
Platinum Members $31.95
Become a Platinum Member and save $8.00
#38 Taking Loving Action - show details...
By Dr. Margaret Paul
May, 2012
Public $39.95
Platinum Members $31.95
Become a Platinum Member and save $8.00
#37 Are You Loving Yourself or Abandoning Yourself? - show details...
By Dr. Margaret Paul
April, 2012
Public $39.95
Platinum Members $31.95
Become a Platinum Member and save $8.00
#36 Becoming a Loving Parent - show details...
By Dr. Margaret Paul
March, 2012
Public $39.95
Platinum Members $31.95
Become a Platinum Member and save $8.00
#35 Taking Responsibility for Your Feelings - show details...
By Dr. Margaret Paul
February, 2012
Public $39.95
Platinum Members $31.95
Become a Platinum Member and save $8.00
#34 Compassion for Self - show details...
By Dr. Margaret Paul
January, 2012
Public $39.95
Platinum Members $31.95
Become a Platinum Member and save $8.00
#33 Relationships: Speaking up or Disengaging - show details...
By Dr. Margaret Paul
December, 2011
Public $39.95
Platinum Members $31.95
Become a Platinum Member and save $8.00
#32 Becoming Aware of Projection - show details...
By Dr. Margaret Paul
November, 2011
Public $39.95
Platinum Members $31.95
Become a Platinum Member and save $8.00
#31 Taking Responsibility for Your Self-Worth - show details...
By Dr. Margaret Paul
October, 2011
Public $39.95
Platinum Members $31.95
Become a Platinum Member and save $8.00
#30 The Challenge of Loving Yourself - show details...
By Dr. Margaret Paul
September, 2011
Public $39.95
Platinum Members $31.95
Become a Platinum Member and save $8.00
#29 The Subtlety of Intent - show details...
By Dr. Margaret Paul
August, 2011
Public $39.95
Platinum Members $31.95
Become a Platinum Member and save $8.00
#28 Healing Self-Judgment - show details...
By Dr. Margaret Paul
July, 2011
Public $39.95
Platinum Members $31.95
Become a Platinum Member and save $8.00
#27 The Issue of Control - show details...
By Dr. Margaret Paul
June, 2011
Public $39.95
Platinum Members $31.95
Become a Platinum Member and save $8.00
#26 Is this Need or is this Love? - show details...
By Dr. Margaret Paul
May, 2011
Public $39.95
Platinum Members $31.95
Become a Platinum Member and save $8.00
#25 The Challenge of Resistance - show details...
By Dr. Margaret Paul
April, 2011
Public $39.95
Platinum Members $31.95
Become a Platinum Member and save $8.00
#24 Relationships: Loving Adult vs. Wounded Self - show details...
By Dr. Margaret Paul
March 2011
Public $39.95
Platinum Members $31.95
Become a Platinum Member and save $8.00
#23 Healing Your Wounded Self - show details...
By Dr. Margaret Paul
February, 2011
Public $39.95
Platinum Members $31.95
Become a Platinum Member and save $8.00
#22 Healing Food Addiction with Inner Bonding - show details...
By Dr. Margaret Paul
January, 2011
Public $39.95
Platinum Members $0.00
Become a Platinum Member and save $39.95
#21 Heal Your Relationships With Your Partner, Friends, and Family - show details...
By Dr. Margaret Paul
December, 2010
Public $39.95
Platinum Members $31.95
Become a Platinum Member and save $8.00
#20 Learning From All Our Relationships - show details...
By Dr. Margaret Paul
November, 2010
Public $39.95
Platinum Members $31.95
Become a Platinum Member and save $8.00
#19 Beyond Addiction - show details...
By Dr. Margaret Paul
October, 2010
Public $39.95
Platinum Members $31.95
Become a Platinum Member and save $8.00
#18 The Message of Emotions - show details...
By Dr. Margaret Paul
September 2010
Public $39.95
Platinum Members $31.95
Become a Platinum Member and save $8.00
#17 Going Deeper with Inner Bonding® - show details...
By Dr. Margaret Paul
August, 2010
Public $39.95
Platinum Members $31.95
Become a Platinum Member and save $8.00
#16 Loving Yourself Around Others - show details...
By Dr. Margaret Paul
July 2010
Public $39.95
Platinum Members $31.95
Become a Platinum Member and save $8.00
#15 Healing the Fear of Rejection - show details...
By Dr. Margaret Paul
June 2010
Public $39.95
Platinum Members $31.95
Become a Platinum Member and save $8.00
#14 Healing Heartbreak Without Addictions - show details...
By Dr. Margaret Paul
May 2010
Public $39.95
Platinum Members $31.95
Become a Platinum Member and save $8.00
#13 Mothers Can Be Challenging - show details...
By Dr. Margaret Paul
April 2010
Public $39.95
Platinum Members $31.95
Become a Platinum Member and save $8.00
#12 Showing Up In Conflict - show details...
By Dr. Margaret Paul
March, 2010
Public $39.95
Platinum Members $31.95
Become a Platinum Member and save $8.00
#11 Abandoning Yourself vs. Loving Yourself - show details...
By Dr. Margaret Paul
February, 2010
Public $39.95
Platinum Members $31.95
Become a Platinum Member and save $8.00
#10 Sexuality - show details...
By Dr. Margaret Paul
January, 2010
Public $39.95
Platinum Members $31.95
Become a Platinum Member and save $8.00
#9 Loving Relationships - show details...
By Dr. Margaret Paul
December, 2009
Public $39.95
Platinum Members $31.95
Become a Platinum Member and save $8.00
#8 Parenting: Loving or Controlling - show details...
By Dr. Margaret Paul
November, 2009
Public $39.95
Platinum Members $31.95
Become a Platinum Member and save $8.00
#7 Creating Great Relationships - show details...
By Dr. Margaret Paul
October, 2009
Public $39.95
Platinum Members $31.95
Become a Platinum Member and save $8.00
#6 Relating Within and Without - show details...
By Dr. Margaret Paul
September, 2009
Public $39.95
Platinum Members $31.95
Become a Platinum Member and save $8.00
#5 Inner Battles - show details...
By Dr. Margaret Paul
August, 2009
Public $39.95
Platinum Members $31.95
Become a Platinum Member and save $8.00
#4 The Spiritual Experience - show details...
By Dr. Margaret Paul
July, 2009
Public $39.95
Platinum Members $31.95
Become a Platinum Member and save $8.00
#3 Relationship Challenges - show details...
By Dr. Margaret Paul
June, 2009
Public $39.95
Platinum Members $31.95
Become a Platinum Member and save $8.00
#2 Getting Un-Stuck - show details...
By Dr. Margaret Paul
May, 2009
Public $39.95
Platinum Members $31.95
Become a Platinum Member and save $8.00
#1 Friends and Family - show details...
By Dr. Margaret Paul
May
Public $39.95
Platinum Members $31.95
Become a Platinum Member and save $8.00
#73 It's All About Relationships - show details...
By Dr. Margaret Paul
April, 2015
Public $39.95
Platinum Members $31.95
Become a Platinum Member and save $8.00
#72 Relationships and the Healing Journey - show details...
By Dr. Margaret Paul
March, 2015
Public $39.95
Platinum Members $31.95
Become a Platinum Member and save $8.00
#71 Loving Self-Care - show details...
By Dr. Margaret Paul
February 2015
Public $39.95
Platinum Members $31.95
Become a Platinum Member and save $8.00
#70 Connection, Clarity, Control - show details...
By Dr. Margaret Paul
January, 2015
Public $39.95
Platinum Members $31.95
Become a Platinum Member and save $8.00
#69 Acceptance, Trust and Healing - show details...
By Dr. Margaret Paul
December, 2014
Public $39.95
Platinum Members $31.95
Become a Platinum Member and save $8.00
#68 Life Challenges - show details...
By Dr. Margaret Paul
November, 2014
Public $39.95
Platinum Members $31.95
Become a Platinum Member and save $8.00