Free Webinar/Teleseminar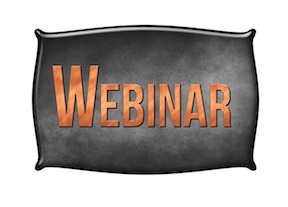 Dr. Margaret Paul offers FREE Webinar/Teleseminars on various subjects. If you miss it, you can click on the link in the store and download it. It is free until the next webinar.
Date
Event
Location
Hosted By
Pages:

Daily Inspiration
Are you always busy? Do you have a busyness addiction? Is being busy a way you avoid feelings of loneliness, fear, aloneness, heartbreak, grief or helplessness over others and outcomes? Today, stop the busyness and feel what is happening within. Compassionately embrace whatever painful feelings you discover, then explore them or release them to Spirit.
By Dr. Margaret Paul
'One of the best experiences of my life. Very liberating. An opportunity to be in communion with others with wounded hearts and hear their struggles with many common issues that you may also be struggling with. I left with a sense of empowerment to work through my own struggles and view them from a healthier, more objective perspective.' Colorado 5-Day Intensive, 6.13
Holly Zenner
I can honestly say that the intensive was life changing. Despite an extremely long list of books, retreats, therapists, you name it, true self-love has remained elusive. I'm not sure I truly understood the concept or the courage requited to find it. Margaret compassionately and firmly helped me, find that courage, heal my blockages and embark on a path towards truly knowing and cherishing all of my being.
Sumit Kapur
My time here has changed my perspective on moments that have shaped me. I discovered feelings, beliefs, and views that I never would have had I not attended. The intensive has answered questions that I have had my entire life. It was an invaluable experience. But you have to be ready to learn and grow. If you aren't open, it won't work.
Elizabeth Rouse
'My experience with the Inner Bonding Inensive was one of the best of my life. I have never learned so much, healed so many things inside me, laughed as much or met better souls and friends.' Colorado 5-Day Intensive, 6.13
Andrew Johnson
"During the Intensive, I was introduced to my core self/inner child in a dream. She is not who I thought she was. I long for her and adore her. She is my treasure. I look forward to taking her hand and teaching her to walk, showing her off with pride, and holding her close. It's life changing." 10.17
Elizabeth Earley
'The Intensive was an incredible bonding experience with my Higher Self/ Mature Adult and Inner Child; which has now given me the ability to have deep connection with others. Margaret Paul has tremendous intuition and knowledge. She is able to hold a loving space, and allows each individual to experience their own experience and heal from that place. This is the first time I experienced a workshop where it didn't end up ultimately being in the service of the Facilitator's ego. That established a trust that allowed me to heal beyond measure.' Colorado Intensive, 4.11
John M. King