Free Webinar/Teleseminar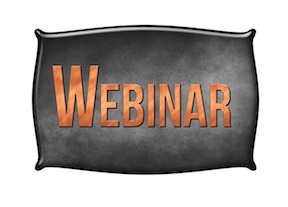 Dr. Margaret Paul offers FREE Webinar/Teleseminars on various subjects. If you miss it, you can click on the link in the store and download it. It is free until the next webinar.
Date
Event
Location
Hosted By
Pages:

Daily Inspiration
Today, seek Spirit through connection with others. It is easy to know God when sharing love with others. Open your heart to the sharing of love, and seek out those with open hearts. You will most deeply experience God not in the getting of love, but in the sharing of love.
By

Dr. Margaret

'Margaret's great knowledge of loving yourself and to heal yourself is an amazing gift that everyone in the world should experience. The Inner Bonding process is a direct connection to spirit and love. Living in joy is the most amazing way to live on earth.' Northern California 3-Day Advanced Intensive - August 2015
Brenda Spaude
'The Inner Bonding workshop far exceeded my expectations. I now understand how I can develop the internal dialogue and loving behaviors to feel safe, secure, valued and loved, without the need of external approval, validation or support. I'm excited to see how I grow through practicing Inner Bonding. Thank you! I loved this workshop and you! Grateful for this process.' Southern California Weekend Workshop, 4.13
Maya Naik
"It was a wonderful experience. I learned so very much and believe that what people learn here can radically change the rest of their lives. This is only the beginning to an incredible new life for me. Sharing this experience with me were others searching for answers and a pathway to make the rest of their lives the best years of their lives (and we will!)" Santa Barbara Intensive, 12/05
Kathy I. Norman, Ph.D.


"This is a rare gift which Spirit has brought to us through Margie. She is a model of courage, dedication and compassion. Now, it is up to us to do our work." Santa Fe, NM - April 2002
David E. Watson


"When I came to the Intesive I had this sadness i was avoiding - I just wanted to get off the planet. Inner Bonding Intesive helped me uncover the reasons why. Since I've tried this belief for most of my life - being intesive with the compassion and love that surrounded me - i learned how to care for myself. Dr Margaret comes with wisdom, unconditional love and truth. If you are ready to take responsibilty for youre life, to fall in love with your essence, then this is for you. Inner Bonding is a safe place to learn and grown." 4.18.18
Kimberly Rich
'I experienced trauma as a child and I then lived life as a victim. I lived a life of narcissistic self-loathing. I don't have to do that anymore. Margaret Paul is a Master Teacher of Life and words cannot describe what this Intensive meant to me. What am I worth? What are you worth? I hope you think you're worth it to dive into Inner Bonding.' Santa Barbara Intensive, 1/2010
Gale McCray