Free Webinar/Teleseminar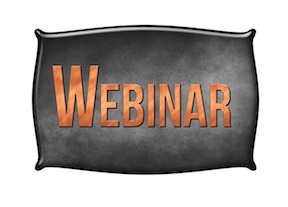 Dr. Margaret Paul offers FREE Webinar/Teleseminars on various subjects. If you miss it, you can click on the link in the store and download it. It is free until the next webinar.
Date
Event
Location
Hosted By
Pages:

Daily Inspiration
When our intent is to learn, we are able to hear the truth, even when it is difficult. This does not mean that we do not express pain or fear when the truth is hurtful or scary, but that if these feelings arise we handle them responsibly. When we become a safe receptacle for truth, others will naturally tell us the truth. Notice if you are willing to hear the truth.
By Dr. Margaret Paul
"I completely enjoyed my experience within the Inner Bonding Intensive. To be able to discover, process and overcome emotional obstacles and pain that have been present within me for many years is very liberating. Dr. Paul, the assistants and other participants created a safe and loving environment for me to explore all depths of emotional and psychological trauma. I would highly recommend the experience to anyone that wants to learn how to explore what is inside and evolve their inner being, learning to live a happier life with practice and perseverence using the Inner Bonding methods."
Jim Winter-Card
It is a wonderful, precious experience to be able to connect with the pain and heal it with love. There are so many other insights on how I can now make my life be full of joy and peace.
Denise Dziwak
"Learning from Margaret is a wonderful gift. Her love and compassion radiate from her. She wastes no time to get you to the present, and the relief from the pain and anguish is speedy. Her guidance and clarity goes from one group member to the next without her missing a beat. You will learn as much from each group member, their experiences and how they deal. The love and compassion you feel for each person opens up the love and compassion for yourself. Opening to Guidance will be demonstrated over and over, and is what makes working in a group so powerful and beneficial. The process, the group and Margaret have made this an experience of a lifetime for me. This has been what dreams are made of!" Santa Fe Intensive, 10/06
Sharon Appleby


Wonderful! Don't talk yourself out of it [the couples intensive]. When you change, everything around you changes. This will change you.
Steven Shore


"I came not sure of what would happen. I left feeling in my power and how to be in my power." CouplesI ntensive, Lucerne Valley, CA - 8/01
Sean Davidson


'My experience with the Inner Bonding Inensive was one of the best of my life. I have never learned so much, healed so many things inside me, laughed as much or met better souls and friends.' Colorado 5-Day Intensive, 6.13
Andrew Johnson