Free Webinar/Teleseminar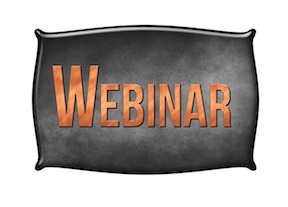 Dr. Margaret Paul offers FREE Webinar/Teleseminars on various subjects. If you miss it, you can click on the link in the store and download it. It is free until the next webinar.
Date
Event
Location
Hosted By
Pages:

Daily Inspiration
Today, allow the beauty of nature to connect you with the beauty of your own essence, your true Self. Look into a flower and see your light. Touch a tree and feel your soul. View a mountain and embrace the truth of who you are.
By Dr. Margaret Paul
"Once more I have appreciated this Intensive and learned quite a lot during these 5 days. I think it is important for me to often ask my Guidance: "What is for my greatest good at this moment" and "How I can best take care of myself now" in order to keep my openness to my Guidance and remain in an intention to learn. This will help me come down from my head and stay connected with my feelings. It is also important for me to embrace the painful feeling(s) when they are there and be aware of the great efforts my wounded self does in order to avoid pain."
Michel Côté
"Completely and utterly life-changing. I have been working on this broad idea inside of myself and 'coming home to myself' for awhile, so this is just what I needed in my life at this time. These 6-steps are very powerful and I will now use them to help fully heal myself and really let my Inner Child know she is worth it and that I am making a commitment to take care of her!" Kripalu Workshop, 9.10

Maren McCarthy


"I wanted to wait for a week after I finished the intensive to write this as I wanted to reflect on my experience and not just write while in the 'glow' of the moment. Happily, that 'glow' has continued to be with me. At the intensive I faced some very core issues that were blocking my personal and spiritual growth. The love, support, and help from Margie, Nancy, Kelly and the whole group allowed me to access these issues and develop the tools with which to resolve them. I am so grateful for the experience. Although I know I still have a lot of work to do, the Inner Bonding Intensive has made a profound difference in my life. I cherish the new friends I found there, including myself. When I read the testimonials on the web prior to attending, I thought they were perhaps a little exaggerated. I was wrong - there really is no way to express with words how incredible the experience was. A big smile and a huge hug might be a start." Los Angeles, Feb. 2000
Susan Connor


"This has been an incredible experience. It has changed the way I look at life and myself. I healed a lot of old wounds, and made a lot of new friends. After spending 5 days at the intensive, I am excited to get back to my real life, and live with a greater appreciation for myself and others."
Veronica Narutowicz


'The Intensive has been such a wonderful and healing experience for me. The loving, caring and open environment has helped me to open up to deep pain and supported me in healing those wounds. I learned so much about the Inner Bonding process by working directly with Margaret and by observing her work with other participants. This has been an incredible five days and I hope to be back soon to help me deepen the process.' Colorado Intensive, 4/10
Stefanie Nesmith


I came to this intensive program somewhat reluctantly as my wife wanted to attend. I leave, five days later, with an intense sense of gratitude that I attended and a feeling of being greatly privileged as I and others in the group spoke our truth and discussed our issues. The feeling of safety and encouragement and Margaret's insights made a great deal of progress possible. Many times I felt a chill as comments and suggestions made by Margaret hit home and were understood at the gut level by the participant. I would encourage all human beings who want to grow emotionally and spiritually to attend this program.
Shazad Carpenter