Free Webinar/Teleseminar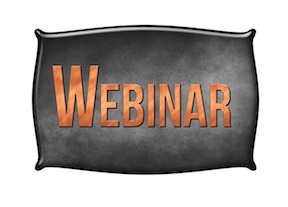 Dr. Margaret Paul offers FREE Webinar/Teleseminars on various subjects. If you miss it, you can click on the link in the store and download it. It is free until the next webinar.
Date
Event
Location
Hosted By
Pages:

Daily Inspiration
A rotor wind is violent and turbulent. Yet each one is crowned with a beautiful, puffy cloud. It is God's visible reminder that lightness of being is the result of what we transcend.
By Dr. Erika Chopich
'I've read so many books in self-help, attended many workshops, but I have never experienced something like Inner Bonding. It touches me so deeply and opened my eyes to see who truly I am, and gave me a powerful tool to heal any issue I want to heal.' Intensive, Colorado 10.11
Raed Almutairi
"Very informative & encouraging experience that shed light to provide self insight into my fears and provides tools to learn a path of courage, love, acceptance of self and motivation to continue to learn." L.A. Workshop, 1/08
Rachel Monderer


'Margaret's teaching of how to connect with all my key parts has been wonderful. I finish this weekend with a true intention to learn more about myself in an active way and to connect to my Child and Guidance.' Weekend Workshop - Kripalu - Lenox, MA 9.14
Kraig Kissinger
'This was my second Intensive and I continue to be amazed at how I learn something new & useful about myself each time. Inner Bonding is the only process I've ever discovered to be so all encompassing - whether your life difficulty is aloneness, shame, relationship problems, abuse or addiction to name a few. By combining psychology & spirituality, this unique method could be used by just about anyone looking to improve their life.' Jan.'09 Santa Barbara Intensive
Doris Muczynski


"Yes old dogs can learn new tricks. I am 80yrs old - this was the most life-altering workshop I have ever attended. I learned who and what I really am. I am committed to becoming a loving adult to my inner child. This is the missing link in the many workshops I have attended. Get started now."
Dave Grace
'The Intensive was truly amazing. I had read Dr. Paul's literature and was already seeing the positive results of the Inner Bonding process in myself and my marriage. The Intensive took it to a much higher level by giving us the opportunity to practice and apply the Inner Bonding steps with Dr. Paul's guidance. It was like having the opportunity to ride a bicycle after having only read how to do so. My wife and I both had major breakthroughs which I am certain will improve our marriage. It was incredibly helpful and educational to see the other members of our group practice the Inner Bonding process during individual and couple's sessions with Dr. Paul. in a group therapy setting. It was also helpful for my wife and I to see three other couples experiencing the same issues we were experiencing and see them learn to apply the Inner Bonding process to resolve their conflicts.' Santa Barbara Intensive, 2.13
Rolando Soler