Free Webinar/Teleseminar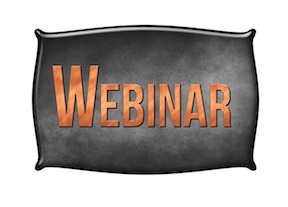 Dr. Margaret Paul offers FREE Webinar/Teleseminars on various subjects. If you miss it, you can click on the link in the store and download it. It is free until the next webinar.
Date
Event
Location
Hosted By
Pages:

Daily Inspiration
Research indicates that happy people create happy relationships, not the other way around! If you believe you need a relationship to be happy, or the "right" relationship, you may stay stuck being unhappy. Unhappy people either don't get into relationships, or often create unhappy relationships. Put your energy into making yourself happy and then see what happens!
By Dr. Margaret Paul
"Wonderful learning experience by a joyful, loving teacher. Thanks for enlightening me in your special way, that brought what I've learned before in a clear and inviting way that I hope I will incorporate in my daily ritual." Toronto Workshop, April, 2000
Sharon Appleby-Mussman


"An Amazing experience!!! Sharing we experienced with other participants was so rich and insightful. I learned so much from sitting through other people's process. We all share the same core issues in different settings. I felt oneness so intensely during the intensive. The opportunity to get connected to my core essence, true beauty, my own power, and being in touch with my inner child was so powerful and potent. What's great thing about Inner Bonding is I can get in touch with them anywhere, anytime!! We formed such a special family. I know I can count on other participants for their availability to share and support." Santa Fe, NM Intensive, 4/05
Yuko Hashimoto


I think the intensive was transformational for me. I am 63 years old, but feel I am born again with love for myself and others. I am so looking forward to the rest of my life and what it will bring.
Mark Bult
"...the interactions between other couples provided great insight to possible future conflicts and triggers. I witnessed many types of interactions that were mirrored in my own relationship. It was comforting to know that no matter where each of us comes from, no matter what nationality or background, the conflicts and problems are the same and can be handled in a loving manner. I would recommend this for anybody who has a desire to learn about themselves."
Karloon R. Woo


"I broke through blocks in two major core issues in my life, as I have in her other workshops. As usual, I feel very transformed and look forward to more steps on my life journey with Margaret Paul. She is outstanding, a gift from God."
Judy Predmore


My experience of these five days of Inner Bonding was one of the most healing and enlightening times. It was all wrapped up for me in the last day of jumping in and allowing my little child her place in my life. She is now alive, seen and fully appreciated. Thank you, thank you." Santa Barbara Intensive, 1/07
Susanna Barry