Free Webinar/Teleseminar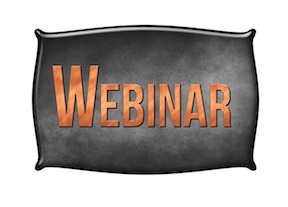 Dr. Margaret Paul offers FREE Webinar/Teleseminars on various subjects. If you miss it, you can click on the link in the store and download it. It is free until the next webinar.

Daily Inspiration
Relationships, friendship, connection - these are vital for a healthy, fulfilling life. How much effort do you put into making sure you have these in your life? Today, take the risk of reaching out with an open heart.
By Dr. Margaret Paul
"Very informative, a bit daunting in terms of how much work there is to do. Margaret was very personal, accessible, very willing to answer questions & explain in detail. I think I'll be attending an Intensive at some point next year, and I'm hoping my husband will agree to attend with me." Kripalu Workshop, Lenox, MA, 10/09

Donna Maloney


"Witnessing the process is sometimes just as powerful as being in it. I experienced this increasingly strong after I had lost my fear of taking care of myself while being with others. I found that compassion was growing in everyone, the more pain and fear we were able to access and heal. When said with compassion, there were always beautiful contributions to someone else's work. Access and heal, there are two keywords for me. To me, this is the most accessible and healing work I have ever done. A lot of psychological processes focus on analyzing and understanding, but there was always a missing link. It is only through the intent to love and learn that it makes sense to go with the pain of a deep emotional understanding. It is also the first time that stepping back into normal life has not been difficult. Inner Bonding is everywhere around us and can be done at any time of the day. Sometimes it's a piece of cake and sometimes it takes time and energy when painful issues come up. Feeling my own resistance making place for the real feeling underneath is a glorious moment when pain and joy come together. I will be back soon with the next bundle of experiences!"
Margarita Galen


'This experience was truly amazing. I was able to gain a new, positive way of thinking, another tool in my toolbox, in ways to understand and cope with my feelings. Understanding why I feel what I feel and where it comes from is enlightening and leads to constant healing powers coming from own energy.' Colorado 5-Day Intensive, 10.13
Heather Moscheo
For me this has been about communication and expectations in relationships. I feel less likely to take anything for granted and more likely to be more open and giving. Simply, thank you Margaret for helping me to see what has been there for me to see the whole time but now with eyes opened wider. This has truly been consciousness expanding. It all worked for me, even the revelations which did not necessarily apply to my relationships or me.
Paul James
"The workshop was an excellent introduction to this new world of spiritual connection. In just one weekend I feel that I was given the primary tools to refocus my energies and reconnect with my essence and spirit."
Elizabeth Ehrhardt


"I am so thankful for having the opportunity to experience this intensive. I want everyone I love to go and experience it. I've never been exposed to a group that was so supportive, loving and nonjudgmental. No where in the world can you find a more empowering process." Couples Intensive, Lucerne Valley, CA - 8/01
Cindy Marks