Free Webinar/Teleseminar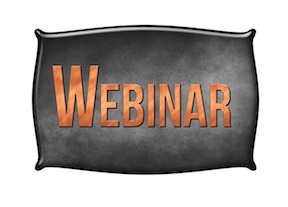 Dr. Margaret Paul offers FREE Webinar/Teleseminars on various subjects. If you miss it, you can click on the link in the store and download it. It is free until the next webinar.
Date
Event
Location
Hosted By
Pages:

Daily Inspiration
Think about someone you love. Think about who they are without their fear. Can you see their light and love? Can you see their power? Now look within yourself. Who are you without your fear? Can you see your light, your love, your beauty, your power?
By Dr. Margaret Paul
(This is from the April, 2020 5-Day Intensive - the first one we have done on Zoom. It was very successful!)
Attending an Intensive with Dr. Margaret Paul is giving yourself the gift of learning how to embody the Inner Bonding process. If you want to master becoming a Loving Adult to your Inner Child, then there's no better place to be than at Dr. Paul's intensive. You will discover the holes in your current Inner Bonding process – whether that's challenges around feeling your feelings, accessing guidance, or taking loving actions, and with loving support of Dr. Paul, you will be given feedback and tools to fill those very holes. Even better, you will have the benefit not only of learning from your own work with Dr. Paul, but also of learning from the work of every other participant in the program, which can be as deeply if not more impactful from your own work. You will see aspects of yourself in every participant, and as a result will gain tools from every coaching session, every role modeling exercise, or Anger process Dr. Paul does with others.
Having studied Inner Bonding for close to a decade now, I'm constantly amazed how every time I attend an intensive, I learn how much deeper I can go in this work to grow my Loving Adult and to live a life of peace, and joy, instead of fear, anxiety and sadness.
This last intensive showed me how often I have indulged a wounded part of me that likes to feel sad, worrying feelings as a means to "control" my helplessness over relationships and my career. During this intensive I had my first powerful experience of watching my wounded self try to make me miserable as I woke up by telling me lies about the future, and I was able to CATCH IT and SIT ON IT as Margaret likes to say. And the result is I was able to feel JOY for the rest of the day where normally that feeling could have lingered for days.
I was also able to stay inside the intention to learn with my husband during a three and a half hour conversation about things that he'd experienced that I needed to hear but normally would have avoided or reacted to or shut down. What a gift to both of us!
If you have relationship issues, or if you are struggling to stop sourcing your value from WHAT YOU DO, or WHO YOU LOVE, or WHO LOVES YOU and are ready to start sourcing your value from WHO YOU ARE – YOUR ESSENCE – and those UNIQUE QUALITIES OF GOD IN YOU – then get yourself to an Intensive ASAP! It will be the best investment of time and money you could EVER make for yourself. And this is speaking as someone with decades of therapy and inner work under my belt!
Anastasia Frank
"The Intensive was amazing! The information taught and learned is invaluable! Anyone who walks away from a 5-Day Intensive and hasn't changed their life hasn't given of themself." Durango, CO Intensive, 4/07
Justin Bradshaw


"I really loved being able to expand on the knowledge I've gained from the books and it has been invaluable to get to learn from Dr Paul herself. Amazing and Gifted teacher!" Kripalu 9.18
Angela
'This was my first Intensive and it allowed me to see the resistance I have had to getting well. It helped me get in touch with my emotions, and I believe it was in my highest good to have a role model like Margaret to show me how to be a Loving Adult.' Colorado Intensive, 4.12
Denise Ray
"In an extremely warm way, it is amazing how quickly Margaret identifies what issues and patterns we need to move out of and acknowledge in ourselves. But the true gift which traditional therapy seems to lack, is the solution of self-care and empowerment, that the 6-step process provides - allowing you to move and grow beyond any stuck places you encounter now or in the future." Durango, CO Intensive, 4/08

Katherine Thomas


"The Inner Bonding Intensive experience is like a rebirth. It has allowed me to explore myself, find a connection to God, and see the endless possibilities of my life." Santa Fe, NM, 4/05
Kevin Gunderson