Free Webinar/Teleseminar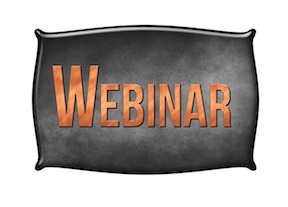 Dr. Margaret Paul offers FREE Webinar/Teleseminars on various subjects. If you miss it, you can click on the link in the store and download it. It is free until the next webinar.
Date
Event
Location
Hosted By
Pages:

Daily Inspiration
We are all given free will. What does this mean? It does not mean that we can control others and the outcome of things. It means that we are free to choose our intention each moment. It means that if we choose the intention to avoid/control, we freely choose to behave in unloving ways to ourselves and others. It means if we choose the intention to learn about love, even in the face of fear, we freely choose to be loving to ourselves and others. Free will gives us the ability to choose our intention.
By

Dr. Margaret Paul

"The resort and small group size were very conducive to learning and working in a safe & intimate environment. It was very beneficial to have such a concentrated experience of working in the process and really being able to absorb it through seeing & feeling the work of others and ourselves. The information and tools learned will stay with me as I continue to progress on my spiritual path." Colorado Intensive, 8/08

Audrey Sorensen


'Really enjoyed the support, people in the group and the learning process through sharing. Margaret is awesome at leading people and helping them through things. She is very loving & supportive.' Colorado Intensive April '15
Tracy May
"1. Tremendous amount of meaningful information, great wisdom. 2. Very thorough written materials; the most comprehensive and insightful checklists of patterns I've ever found. 3. The leader provided personal examples from her own journey, and answered our questions about how to use the process. 4. I feel very satisfied, and eager to incorporate this process as my very own spiritual practice. I was hopeful for this! 5. Flexible approach as to how we see or define our inner guides." 4/2002 - Rowe Conference Center - Rowe, MA
Sandy Kuntz
I met Margaret about 24 years ago. I participated in her "Women's Group" in the early '80's and learned from that experience that she was the most gifted, talented, insightful and intuitive teacher I'd ever met. I found her, after all of these years, and went to her 5-day Intensive in Montecito, California last November. She radiated more than I'd remembered and her gifts and nurturing ability have grown a thousand-fold since I'd last seen her. The Intensive changed my life and the way I love myself, my children, my husband and the way I understand friends. Traditional therapy dims in comparison to the learning and growth that is accomplished in an Intensive. The wonderful people who came from all over the world, literally, shared their lives and their hearts. Each day the room was filled with acceptance, understanding, encouragement and growth. I am so grateful to have found Margaret after all of these years. Innerbonding works. 11/04
Barbara Hillyard


My time here has changed my perspective on moments that have shaped me. I discovered feelings, beliefs, and views that I never would have had I not attended. The intensive has answered questions that I have had my entire life. It was an invaluable experience. But you have to be ready to learn and grow. If you aren't open, it won't work.
Elizabeth Rouse
'There is so much we can do to heal & grow & this workshop has introduced me to a life-changing practice that I'm grateful for.' Kripalu Workshop, 9.15 - Lenox, MA
Catherine O\'Mara-Cherubin