Free Webinar/Teleseminar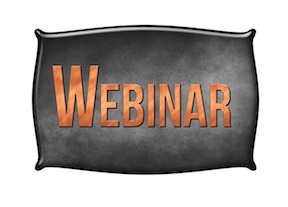 Dr. Margaret Paul offers two free Webinar that can help you with your Inner Bonding process, and that introduces you to courses that will also be helpful to you.
Date
Event
Location
Hosted By
Pages:

Daily Inspiration
Giving and receiving, receiving and giving, creates a circle of loving energy that fills and brings joy. Giving without receiving will eventually leave you drained, and taking without giving will leave you empty. Today, be aware of giving and receiving with people, animals, nature and God.
By Dr. Margaret Paul
'The Intensive is an amazing opportunity to get the truth about your behavior, the stark, clear, actionable truth. And that is invaluable. I have a very tricky wounded self that comes in quickly and unconsciously to keep me stuck in my pain and low self-opinion. But because Margaret mirrored to me what she saw, I could see it too and my wounded self's machinations were laid bare. This gave me great clarity. Also, I'm learning that I actually can choose to do a process that brings me peace. I was always intent on being authentic. But I couldn't distinguish between my wounded self and my true self, so I was being authentic with my pain, which was just hurting me. Now I choose to feel good and to do what is necessary so I can feel peaceful and whole and truly present & open. Thank you, Margaret!' Colorado Intensive, 4/10


Stel Fine


I feel that Margie is an enlightened person. She has an intensity that stimulates all levels of communication within my being. I'm a better person for my work with Margie [at the intensive] and I look forward to continuing my growth.
Michael Narutowicz


"I really liked the zoom format; it was so great to be able to be in my cozy home when participating in the intensive. That allowed me to focus on the work rather than dealing with air travel, hotels, strange food and all of that. It made the experience accessible to me.
"Margaret, I don't know how to thank you for your work, so I'll just say thank you. I don't know anyone who can help people as you do with your inner bonding work. It's a life saver." March 2023 Virtual Intensive
Ingrid S.
'Working with Margaret Paul was truly a gift. She is a master healer who is gifted and wise but so loving so kind, so willing to be personal and very encouraging. I have been trying so long to help myself heal from the abuse that I experienced in my life, to stop doubting myself and really start loving myself. Inner Bonding has helped me connect to my Loving Adult self and has truly taught me that I can take loving responsibility for myself.' Colorado Intensive, 7.11
Barbara Green


The changes since the Inner Bonding intensive are fundamental. I'm enjoying the best relationship ever with my spiritual Teacher. The days of working hard to heal my wounds are over. There is an ease to the healing and living process now that is exquisite. As a result of this wonderful inner relationship, my outer relationship is changing. Everything I have dreamed of is becoming a reality just because I'm in love with myself. I feel deeply loved a lot of the time.
Hanna Hammerli


"So willing to be flexible modify the workshop according to graphs dynamic. Was open and loving. I was so impressed and moved with content, sharing and process. Everything was wonderful." Nov 2018
Anonymous