Daily Inspiration
Since we cannot know what the next moment will bring, why not be fully in this moment? When we spend our energy in the past and future, we miss the fullness of the now. Today, focus on your present inner experience.
By

Dr. Margaret Paul

Private Phone & Skype Sessions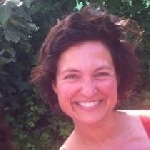 Deborah Breedveld
Phone & Skype sessions are available with Dr. Margaret Paul and other Inner Bonding® Facilitators.
Work with Dr. Margaret Paul
Dr. Margaret Paul consults on the phone and on Skype with both individuals and couples. If you are interested in Inner Bonding facilitation with Dr. Margaret, or just want some information, you can contact our Inner Bonding assistant, Valerie Lippincott, at 888-6INNERBOND (888-646-6372), or email her at valerie@innerbonding.com. Valerie will be happy to help you and answer any questions you have.