Daily Inspiration
Are you staying in contact with your spiritual Guidance throughout the day by staying open to learning about loving yourself and others? Your Guidance is always here supporting your highest good and your soul's journey. When you ask your Guidance questions and imagine the answers, you tap into the wisdom of the universe.
By

Dr. Margaret Paul

'Being here has been very Self-affirming. I feel as though I have taken action on what it means to love myself by being here. I am saying to my Inner Child - you matter, you're important, I love you and I am committed to taking care of you. I feel more responsible for myself and my feelings. I feel more capable of standing up for myself, and I feel empowered to let go of my addiction to approval from others.' Los Angeles Workshop, 1/09
Christy Walsh


"I loved it!
"It is indeed demanding to faithfully spend some time, daily, listening to the visualization, reading what Margaret shared with us and doing personal IB work. But it is so worthwhile! Up to now I had been reading numerous articles about IB, participated in Telephone Groups, followed an intensive, explained the 6 steps to many people, and so on. I had noticed a certain positive change in my life. The 30-Day course taught me that IB is more an experiential than intellectual process. It helped me practice the process each day and consequently I am experiencing the many benefits of it.
"I now listen more to what my body tells me and to my feelings. The content of the course has helped me discover many false beliefs, dating from my childhood, and grow towards becoming a more loving adult for my inner child.
"What a marvelous idea Margaret had to put together this 30-Day Course! I found it superb. And when the 30 days are over, one can continue to use it at one's own rhythm, deepening one or the other lesson if need be.
"Thanks to Margaret and her 30-Day Course, I am now practicing IB, enjoying all the fruits of this 6 steps process. I have recommended it to some of my friends and will not hesitate to continue spreading this good news in this Warm Heart of Africa (Malawi)." 9/13
Michel Cote
'The Inner Bonding Workshop is wonderful and empowering. I feel a deep sense of well being. It reaffirms the path I already was on and makes me conscious and determined to stick with it. When I started Inner Bonding I did not have the ability to be alone, to spend time in my own company. If I felt upset or cried about something I would need a friend or loved one. Two years later, just a few months prior to the Workshop, I lost my 16 year old son in a tragic accident. I am immersed in the deepest pain possible and not afraid of it. I can just cry and cry like my heart is breaking and be able to comfort myself and be there for myself and know that this will pass. I am able to go through what I am today (death, divorce, moving countries) because I have ME.' Los Angeles Weekend Workshop, 3.11
Shonali Bose


'It has been helpful to see the process worked in front of a group, to see others experiences, as well as working in small groups. Sharing each others experiences, strength & hope. Margaret defined over & over the differences of the Loving Adult & the Wounded Child & that has been very helpful as I have struggled with this concept.' Kripalu Workshop, 9.12

Melisa Seely
"My wife and I came together. She had read the "Do I Have To Give Up Me To Be Loved By God?" book and thought she would like me to come. I began reading and decided, after reading the section on resistance that there would be something for me to learn here. I have found that to be so. I learned about my feelings of abandonment and that has been helpful. I see value in continuing to work on myself in this way. Thank you." Toronto Workshop - Toronto, Canada - 4/2001
David Percival


'The knowledge and understanding that was shared was extremely valuable to me. You clarified so many things & reinforced things I knew deep down but hadn't completely accepted as my truth. I feel that I now have a practice that I can begin to guide me to a happier & more fulfilling life.' Inner Bonding Weekend Workshop, Rowe, MA, 4/10
Brendan Penney


Work with Dr. Margaret Paul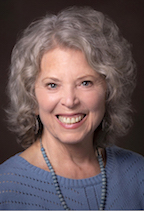 Dr. Margaret Paul consults on the phone and on Skype with both individuals and couples. If you are interested in Inner Bonding facilitation with Dr. Margaret, or just want some information, you can contact our Inner Bonding assistant, Valerie Lippincott, at 888-6INNERBOND (888-646-6372), or email her at valerie@innerbonding.com. Valerie will be happy to help you and answer any questions you have.
How I work with my clients:
My goal with my clients is to help them move into a deep sense of self-worth and personal power. I encourage them not to give me authority over them - not to put me up on a pedestal, but instead to learn to trust themselves, to become their own guru. I care deeply about my clients and I always do all I can to support them in supporting their highest good. Because I can see beyond their woundedness into their beautiful soul, I can help them to move beyond their erroneous beliefs about themselves and embrace who they really are as an incredible child of God. I do nothing to encourage their dependency on me. In my view, any therapist that supports dependency isn't ethical. Instead, I help them to develop their access to their own higher guidance. In my 48 years of working with people, I've seen that there is no true healing without a spiritual connection, and traditional psychotherapy doesn't help clients create this.
I have no agenda for my clients other than what they want for themselves, which enables me to be very patient and non-judgmental with them. This helps them to be patient and non-judgmental with themselves, which is vital for their healing.
I am warm and caring with them, but I don't get involved with them on a personal level. I'm very transparent with them, often sharing experiences from my own life as a way of helping them feel safe in being vulnerable. Creating inner safety and safety between us is vitally important, but at the same time I'm very confrontative and straight-forward regarding what I see happening with them.
I work primarily by allowing my guidance to come through me and also allowing their guidance to come through me. I often receive a huge amount of information about the client this way, often with holographic pictures of their issues and how to help them.
I work very successfully with individuals, couples, friendships, family relationships and business partnerships