Daily Inspiration
Our wounded feelings of anger, anxiety, depression, guilt, shame, jealousy, emptiness and aloneness come from our thoughts and our action toward ourselves. The feeling is the teacher - the indicator that our thoughts and actions are off track. Tune in to the thoughts or action causing the feeling, and then ask Spirit for the truth and the loving action.
By

Dr. Margaret Paul

Private Phone & Skype Sessions

Mike Moran, LCSW, CST, CCAT
Phone & Skype sessions are available with Dr. Margaret Paul and other Inner Bonding® Facilitators.
Work with Dr. Margaret Paul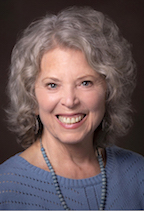 Dr. Margaret Paul consults on the phone and on Skype with both individuals and couples. If you are interested in Inner Bonding facilitation with Dr. Margaret, or just want some information, you can contact our Inner Bonding assistant, Valerie Lippincott, at 888-6INNERBOND (888-646-6372), or email her at valerie@innerbonding.com. Valerie will be happy to help you and answer any questions you have.