Daily Inspiration
We do not cause others' wounded feelings - such as anxiety, depression, guilt, shame, anger, jealousy - or resulting behavior, nor do others cause our wounded feelings and behavior. Each of us has the free will to choose in each moment to be honest or dishonest, open or closed, accepting or judgmental, loving or unloving. Today, let go of trying to control others' feelings and behavior, and let go of blaming others for yours.
By

Dr. Margaret Paul

Private Phone & Skype Sessions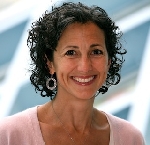 Carla De Cervantes
Phone & Skype sessions are available with Dr. Margaret Paul and other Inner Bonding® Facilitators.
Work with Dr. Margaret Paul
Dr. Margaret Paul consults on the phone and on Skype with both individuals and couples. If you are interested in Inner Bonding facilitation with Dr. Margaret, or just want some information, you can contact our Inner Bonding assistant, Valerie Lippincott, at 888-6INNERBOND (888-646-6372), or email her at valerie@innerbonding.com. Valerie will be happy to help you and answer any questions you have.