Daily Inspiration
Are you willing to tell the total truth about yourself, even in the face of fear or loss of love from another? Love does not attempt to manipulate a loved one with niceness, diplomacy, white lies, explanations, or complaints to avoid their anger, disapproval, or loss of the relationship. These tactics arise from fear, and since love and fear do not coexist in the same moment, it is impossible to lie about ourselves when we approach the world with an open heart.
By

Dr. Margaret Paul

This is a very high quality workshop. I have learned more in one weekend about how to live a loving, joyous and wonderful life than I learned in my 52 years prior. The tools and process are practical, make so much sense and will be so valuable in my life.
Donna Dietz
"This has been an amazing experience. My awareness of my part in my last relationship has increased a lot, as has my awareness of how badly I treat myself. I am hopeful about continued healing and learning to love myself and others and not give myself away (or throw myself away)!" L.A. Workshop, 1/08
Cindi Harris


'I have known and read the Inner Bonding books, but this experience created the pathway for me to see how I can do the work on my own. Also in the safe, trusting environment I was able to allow or be willing to learn about a core wound that I had not connected to before. Profound - Thank you!' Dr. Margaret's love & compassion is incredible. Thank you for all that you do.' Week-end workshop - Anaheim Hills, CA 2.15
Svava Brooks
I so much appreciated this experience. It became so clear to me that I have been looking externally for love and approval rather than internally. I look forward to not only meeting my [inner] child on a daily basis, but my spiritual guidance as well.
Rosemary Kelly


"I can't thank you enough for this invaluable course. I'd wake up every day with excitement about what I'd be learning that day. I loved everything about the course: the daily teachings, the videos, the forum, the coaching calls. I didn't want it to end, it was so wonderful. I am so deeply grateful for your loving open-heartedness, deep compassion, care and wisdom that flows through you so brilliantly. I wish the whole world lived in this way. What a beautiful world it would be! I'm looking forward to absorbing more deeply all I've learned from you. Thanks again so much for this course. You are a bright shining light in our world and I feel so blessed to be learning from you."
Sharon Z.
'This workshop is both practical for learning how to enjoy life everyday as me, & for showing up filled with confidence & the ability to flow in what I do & who I'm interacting with. I can see & feel how applying Inner Bonding in my life will not only benefit me, but will have a positive loving impact on others.' Kripalu Workshop, 9.15 - Lenox, MA
Maria Allen
Work with Dr. Margaret Paul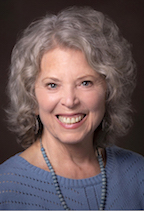 Dr. Margaret Paul consults on the phone and on Skype with both individuals and couples. If you are interested in Inner Bonding facilitation with Dr. Margaret, or just want some information, you can contact our Inner Bonding assistant, Valerie Lippincott, at 888-6INNERBOND (888-646-6372), or email her at valerie@innerbonding.com. Valerie will be happy to help you and answer any questions you have.
How I work with my clients:
My goal with my clients is to help them move into a deep sense of self-worth and personal power. I encourage them not to give me authority over them - not to put me up on a pedestal, but instead to learn to trust themselves, to become their own guru. I care deeply about my clients and I always do all I can to support them in supporting their highest good. Because I can see beyond their woundedness into their beautiful soul, I can help them to move beyond their erroneous beliefs about themselves and embrace who they really are as an incredible child of God. I do nothing to encourage their dependency on me. In my view, any therapist that supports dependency isn't ethical. Instead, I help them to develop their access to their own higher guidance. In my 48 years of working with people, I've seen that there is no true healing without a spiritual connection, and traditional psychotherapy doesn't help clients create this.
I have no agenda for my clients other than what they want for themselves, which enables me to be very patient and non-judgmental with them. This helps them to be patient and non-judgmental with themselves, which is vital for their healing.
I am warm and caring with them, but I don't get involved with them on a personal level. I'm very transparent with them, often sharing experiences from my own life as a way of helping them feel safe in being vulnerable. Creating inner safety and safety between us is vitally important, but at the same time I'm very confrontative and straight-forward regarding what I see happening with them.
I work primarily by allowing my guidance to come through me and also allowing their guidance to come through me. I often receive a huge amount of information about the client this way, often with holographic pictures of their issues and how to help them.
I work very successfully with individuals, couples, friendships, family relationships and business partnerships