Daily Inspiration
Love has no conditions upon which it is withdrawn. It is steadfast, even when we do not receive what we want and others behave in ways that we do not like. Approval comes and goes, but Love is, by definition, that which is unconditional. Strive today for unconditional love with yourself and others.
By

Dr. Margaret Paul

"The Inner Bonding workshop saved my life. I was just diagnosed as being bipolar and had been out of work on disability. I now feel I can take care of myself, love myself and face any challenges I come across by utilizing the Inner Bonding process." Omega Workshop, 5/04
Audra Schlosser


"The 5-Day Intensive was the most loving and fulfilling experience I have ever given myself. No one should ever hesitate to take advantage of such a precious and life enhancing adventure." Lucerne Valley, CA - May 2002
Carol Docouto


'This Intensive has challenged me in the deepest of ways. I was not always happy about it, but it was exactly what I needed and it will stay with me for the rest of my life. I felt I was unable to release my grief for the death of my Father when I was 6. But Dr. Margaret Paul along with the Facilitators were able to create such a safe space, that I was able to jump-start that process. Most of all it was made clear that it is my responsibility and that I have to move into the intention to learn and open my heart.' Colorado Intensive 10.14
Philippe Carroll
I have been to many intensives. There were all very different and I got so much from each one. I really believe that the couples work/intensive saved our relationship. We have also gone to a few on our own. Do yourself a favor...and go!
Cynthia Collins


'Wonderful support for inner growing. Loving presence of Margaret Paul and huge experience in content and relational way to deal in a loving way with people. Helpful teaching for life.' Weekend Workshop - Kripalu - Lenox, MA 9.14
Susanne Breit
"I gained a great sense of clarity from the Inner Bonding workshop. I was struggling with questions that therapy just couldn't answer for me. Through the help of the group experience and Margaret's great gift of being able to pinpoint the exact issues, I gained a great awareness of what was going on in my life and my relationships. Also, I learned the Inner Bonding process which has given me the tools to deal with my issues, connect with my Inner Guidance(God), and know and love myself better. I have learned that I am responsible for my own love and happiness and how to best give that to myself by connecting with my Inner Child and God. Thank you to Margaret and the group!!!" Santa Fe Intensive, 4/06
Rose Harkins


Free Webinar/Teleseminar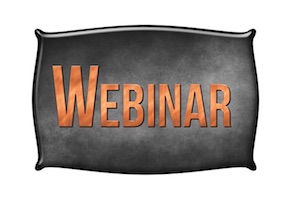 Dr. Margaret Paul offers FREE Webinar/Teleseminars on various subjects. If you miss it, you can click on the link in the store and download it. It is free until the next webinar.