Daily Inspiration
Are you willing to tell the total truth about yourself, even in the face of fear or loss of love from another? Love does not attempt to manipulate a loved one with niceness, diplomacy, white lies, explanations, or complaints to avoid their anger, disapproval, or loss of the relationship. These tactics arise from fear, and since love and fear do not coexist in the same moment, it is impossible to lie about ourselves when we approach the world with an open heart.
By

Dr. Margaret Paul

"After 30 years of being lost to my Inner Child (and being aware of him), I have now found my little inner friend. He's mine and mine alone, and I'll now take very good care of us. I Love me." Durango, CO Intensive, 4/07
Kelly Taylor


'The Inner Bonding Workshop has allowed me the freedom to spread my wings. For many years I felt like a bird locked in a cage. I possess this God given talent of flight however I'm confined to this tiny cage. Inner Bonding helps to raise your Spiritual I.Q. so that you may figure out how to unlock this cage and begin to do what God has put us here to do…FLY.' LA Workshop, 3.7.10

Donald Walker


For years I wanted someone to hear my pain and my anger. This is the first place I felt safe enough to fully experience both.
Kim Smith


"The workshop brought together many concepts I had been exploring. It increased my understanding of the connections. It has helped me come to terms with the concept of powerlessness & lack of control. It has helped me to identify why it is so important to love & care for yourself and has given me the tools to learn how to love & care for myself." L.A. Workshop, 1/08
Dawn Baxter


'The hood has been pulled off. The course has allowed me to see how my wounded child inside has been in charge and how it has suppressed my true self from loving others and myself. The knowledge I have gained from Inner Bonding has become the missing piece of the puzzle of wholeness allowing me to operate as a responsible loving adult. I was intimidated by the process and then relieved by the simplicity and finally amazed by the results. I would recommend this to anyone open for change.' Colorado Intensive 4.14
Tony Boe
"A+++ - Margaret has a wonderful way of relating to people and relating information to people."
Linda Hansy


Free Webinar/Teleseminar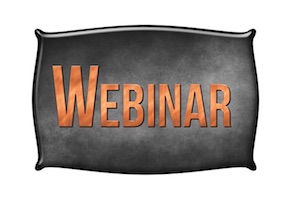 Dr. Margaret Paul offers FREE Webinar/Teleseminars on various subjects. If you miss it, you can click on the link in the store and download it. It is free until the next webinar.
Date
Event
Location
Hosted By
Pages: