Daily Inspiration
Anxiety is often a sign that you are not in surrender to spirit. Much anxiety is the result of attachment to control. We get anxious when we desire control over that which we have no control, when we are not in the moment, and when we are not in faith that we are being guided in our highest good. Today, notice your anxiety and see how it relates to control.
By

Dr. Margaret Paul

"I have been blocked on many issues for which I sought many healers. Never before have I come to such personal awareness as through this Inner Bonding work. Now I have a tool and a process to true and complete healing. I realize this is a process and by deeply loving myself, through understanding and taking responsibility with loving action, I see a true path to happiness and joy. Yeehah!" Santa Fe Intensive, 4/06
Dina Weinberg


"This has been the most profound experience of my life thus far. Love you guys." Davison, MI - September 2000
Bonnie Jean Cucchi


"I was able to become more connected to myself and learned very helpful tools to start to take care of myself. I have been feeling very lost and abandoned during this past year & now realize that I had abandoned myself (just an observation, not a criticism)! I am very excited about bringing this all into my everyday life along with the Core Energetic training I am doing."
Phyllis Bolgosano


"This helped me to understand the principles of Inner Bonding in a very powerful, experiential way. I feel that this is the most concrete, accessible process that I have found to date to connect with both myself and my Spiritual Guidance, and I highly recommend the Intensive to anyone seeking their growth and their joy." Santa Fe, NM Intensive, 4/05
Dr. Ilene Krems


'For me the Intensive has absolutely sealed that the Inner Bonding process always works as long as you do it and live it every moment - and you always have a choice! What I liked most about the Intensive was learning from the stories, experiences and sessions of the group. I also thought the format of working on the floor was very grounding and really helped me to access my emotions and Inner Child. I would absolutely recommend the Intensive. It has been one of the most profound experiences of my life and I know I will draw on my learning here for the rest of my life. Margaret, thank you for changing my life. I am looking forward to the next chapter now that I feel so connected and committed to my daily practice.' Santa Barbara Intensive, 2.2011
Harriet Farmer


'This has been the most amazing experience. So much love and support from Dr. Margaret and everyone here. I really feel the love and healing of Inner Bonding - seeing it in other people and watching them do their work and support them, and have them support me is transformational.' NY Advanced Intensive, 11.11
Clare Fogle
Free Webinar/Teleseminar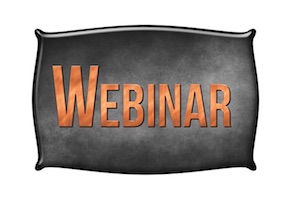 Dr. Margaret Paul offers FREE Webinar/Teleseminars on various subjects. If you miss it, you can click on the link in the store and download it. It is free until the next webinar.