Daily Inspiration
Shame ends when you let go of believing you cause others' behavior and accept your lack of control over others' unloving behavior. Thinking there is something wrong with you is a way to avoid the heartache and loneliness of others' rejection.
By

Dr. Margaret Paul

Private Phone & Skype Sessions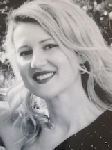 Irena Grgona
Phone & Skype sessions are available with Dr. Margaret Paul and other Inner Bonding® Facilitators.
Alanis Morissette on Inner Bonding