Daily Inspiration
What nurtures you? Do you feel nurtured by being out in nature? By doing something creative? By sitting quietly and listening to music or reading or watching a movie? By being with caring friends? By being physically active - hiking, playing a sport, or gardening? By meditating, journaling, practicing Inner Bonding? By playing fun games? By playing a musical instrument? Today, be sure to create balance in your life by nurturing yourself.
By

Dr. Margaret Paul

Private Phone & Skype Sessions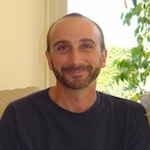 Jeff Frymer
Phone & Skype sessions are available with Dr. Margaret Paul and other Inner Bonding® Facilitators.
Dr. Margaret Paul on Inner Bonding